5 cultural gift ideas for the budget traveller to Angkor
Travelling on a budget? Heres a few inexpensive gift ideas with a personal touch found around the countryside close to Angkor Wat, Cambodia.
Plam Sugar
Palm sugar (khmer: skor tnot) comes in various forms, in jars or individual sweets. It is made from the sap or the palm trees, which is boiled, reduced to a syrup and cooled to a crystalized structure. At various villages throughout Cambodia we can witness this process, Khmers climbing the tall trees to collect there produce, boiling & forming bitesize sweets in bamboo moulds, a great opportunity for photography.
Incense Sticks
Theres mass produced products and Khmer hand made products both available. Why not make your own? For a few dollars, theres a photogenic old lady who will teach you how to hand roll incense sticks using local materials. Placed in a locally made bamboo leaf wrapper, it makes for a gift idea, with a personalized touch.
Krama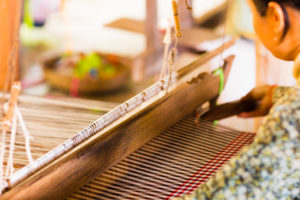 A Krama is very Khmer, everyone seems to own one. Made from cotton or silk, a fashion item or any number of other uses, it's certainly reminiscent of Cambodia. There sold everywhere in temple town, some imported and some locally made. Why not go directly to the weavers who hand make these traditional items, another good opportunity for cultural photography.
Handmade Wallet
Visiting the many markets wallets are easy to find, but quality can vary, from the finest hand made item to fake leather imports from China. Scattered in the back streets of Siem Reap are a few craftsmen who will make to order, you can even see your item being made if you have time. This cuts out any middle men and saves bartering with market traders. The quality can be superb if you goto the right place.
Traditional Painting.
Traditional Khmer painting are everywhere in temple town. Oils painted onto canvas, the painters create wonderful Khmer art of the Angkorian temples & Khmer culture. Scattered around the Angkor park are a numerous painters in there bamboo shacks. Rather than purchase from market traders, why not go direct to the artist, adding a personal touch. There on canvas, so can be demounted, rolled & transported easily.
If your on one of our cultural photography workshops or not, it's worth seeking out these wonderful hand crafted gifts from the local villages. Our countryside photography tours are about the enjoying the culture and local people.  Any product purchased can only enhance your memories whilst paying the artisans directly and more importantly giving a fair price.